Welcome to Pranoga - The Leading Yoga Studio in Doral
We offer a true and complete Yoga experience. Our goal is to help you achieve a healthier lifestyle.

Start with our Yoga classes and then deepen your practice with our specialized Yoga courses and workshops. Located in Doral, Florida and close to Sweetwater,

West Miami,

Kendall, Hialeah, and Miami.
Take charge of your health and well being today! This e-mail address is being protected from spambots. You need JavaScript enabled to view it or give us a call.
Acro Yoga Workshop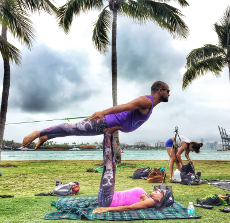 Date:
Friday, April 29, 2016
Time:
6:30 pm - 8:30 pm
Cost:
$25 singles / $45 couples
Learn how to fly and have fun!
Acro Yoga is a mix between acrobatics and Yoga. In this 2 hour workshop you will have the opportunity to learn the basic alignment and fundamental aspects of this discipline. You will also have the opportunity to practice and cultivate trust, joy, listening, awareness, life balance and connection.
No previous experience or partner is necessary. Just your desire to learn and have fun.
Reserve your spot today!
Stress and Anger Management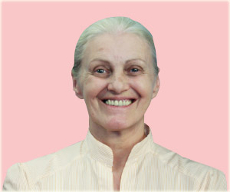 Date:
Sunday, May 1, 2016
Time:
11:30 am - 1:00 pm
Cost:
$20 online / $25 at door
Spiritual technique to manage stress and anger
Presented by Her Holiness Lola Vezilić
Everyone wants to experience more happiness in life and to truly achieve this we need to go deeper within ourselves. How we react or respond to situations depends on the impressions within our sub-conscious mind. In this interactive lecture we will guide you on how to identify which impressions or personality defects are causing you stress or reactions such as anger and share with you an effective spiritual technique that will help you overcome them.
This technique called The Personality Defect Removal Process has been developed by, His Holiness Dr. Athavale, the inspiration for SSRF and the founder of the Maharshi University of Spirituality. In His earlier professional life, He was a Clinical Hypnotherapist with a strong research background in the field and has achieved international recognition. He was the author of many journals and peer reviewed articles on the subject of Personality Development and Clinical Hypnotherapy.
By combining aspects from both His background in psychiatry and from His vast knowledge of Spirituality, this technique has helped thousands of people to overcome the blocks in their lives preventing them from experiencing their true joyous nature. It has helped them to overcome debilitating personality defects such as fear, anger and insecurity allowing them to experience transformational change in their character for the better and this way improving their lives.